Valley High School Class of 1997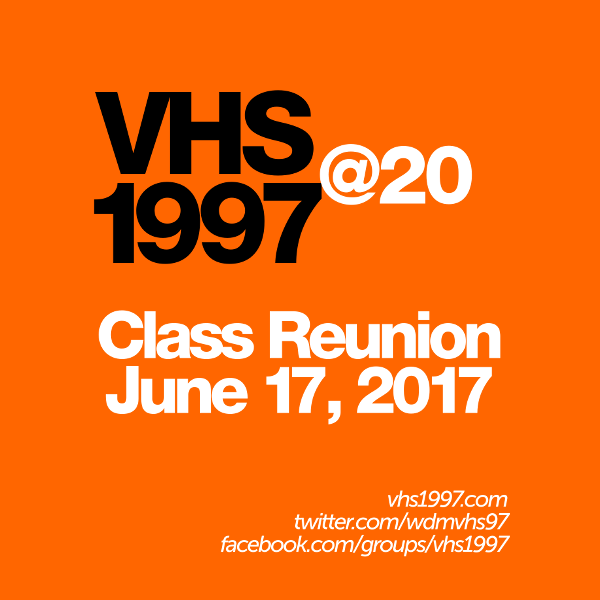 20-Year Reunion: June 17, 2017
Details will be shared here, in the class Facebook group, and on Twitter (@wdmvhs97), as well as through our class e-mail distribution list.
Buy Tickets Now
Related events
Picnic: Some classmates are conducting a family picnic at the shelters at Crossroads Park on Saturday from 10:00 am to 1:30 pm
Tour: We had hoped to arrange a tour of the building, but due to a dance recital we were unable to get access to the building on Saturday. Sorry!
Committees
If you'd like to help, the following individuals are heading up committees for the reunion:
Overall: Brooke VandeKamp
Entertainment: Molly Daniel
Finance: Amber Mitchell
Social Media/Promotion: Brian Gongol
Updates
Sign up to get email updates on class reunions and other (very occasional) big announcements